Cyprus made an internal selection this year because with Eleni Foureira there is no need for a competition (and because for years Greece has been unwilling to send her). Here's "Fuego," Cyprus' song for Europe.
Eleni Foureira got her start as a member of the Greek girl group Mystique. She branched out as a solo artist in 2010 and since then has had seven top 10 singles in Greece, including the chart-topping duet with J Balvin "Tranquila." Eleni's ancestry has often been a point of media speculation – is she Brazilian? Is she Mexican? Is she Greek? In 2014, she revealed that she hid the fact that she was born in Albania because record labels wouldn't have signed her based on her ethnicity.
As a performer, Eleni is part of a fine tradition of long-haired divas with legs for days, a tradition that includes Nicole Scherzinger, Queen Iveta, and Zuul. In a semifinal filled with aspiring divas, Eleni has the potential to reign supreme.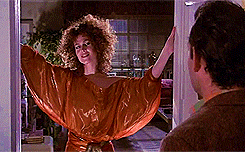 "Fuego" was written by a songwriting team lead by Alexander Papaconstantinou, who wrote "Yassou Maria" for Greece, "Always" for Azerbaijan, and "La La Love" for Cyprus. He's joined by Anderz Wrethov, who co-wrote "Always," and Viktor Svensson, who co-wrote "La La Love." Anderz and Viktor teamed up for 2016's Eurofan pre-selection favorite "Cool Me Down."
For us, the tragedy of "Fuego" is that EBU restrictions on product placements will deny us choreography using Fyffes-branded pineapples. Mmm, fire-roasted pineapples…