Today's rehearsals bridge artists from Semifinals One and Two and give the Big Five and Portugal their first crack at the main stage. We'll keep our thoughts about the host country and the automatic qualifiers to ourselves for now, but let's dive into today's Semifinal action!
Here are your Eurovision words of the day: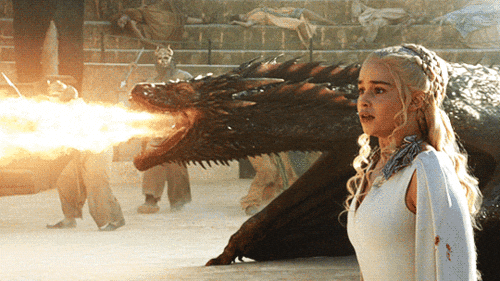 Armenia kicked off today's rehearsals. Sevak sounds great and brings a grounded intensity to "Qami." It's solid, if not exciting.
Switzerland was up next and, like Albania, Zibbz are bringing an arena rock performance to the Song Contest. Coco is a charismatic singer who commands the stage, which carries "Stones" about as far as it can go.
A few countries are using their official videos as the basis for their staging. We weren't expecting that from Ireland, but Ryan O'Shaughnessy has taken the touching choreography from the "Together" and brought it part and parcel to Lisbon. We're still not crazy about the song, but it's been years since Ireland has devised a good staging for Eurovision, so we'll take it.
Semifinal One closes with Cyprus and Eleni Foureira takes over. This is her stage and everyone else is just borrowing it. Cyprus moved up in the betting markets after their first rehearsal and with good reason.
Alexander Rybak opens Semifinal Two and there really is no better performer to do. He is not doing anything you didn't see at Norway's national final, but he is still doing it very well. Could he win with this? Maybe. We would be annoyed, but also happy that someone is chasing after grumpy Johnny Logan's legacy.
Romania are one of two countries in the second Semi that are seemingly inspired by DJ Bobo. Here's one of our Eurovision rules of thumb: don't fill your stage with mannequins. It looks cheap. The Humans are also wearing masks on the backs of their heads, which means… something? Romania has always made the Grand Final in the years that they have competed, but we think they may struggle to keep that streak alive.
Serbia apparently saw "Love Love Peace Peace" and didn't realize it was satire.
San Marino staged its first ever national final this year and decided that the only tweaks "Who We Are" needed were additional robots and signs for the robots to hold. Jessika and Jenifer Brening have different interpretations as to why the robots are on stage, which gives us the impression that San Marino didn't really think this through.
Denmark has simply recreated its national final staging in Lisbon. There's nothing wrong with it. Maybe it will resonate with viewers who don't obsessively watch all the national finals. We've got no complaints, but nothing else to add.
Today there have only been hints at the madness to come in Semifinal Two. Russia starts tomorrow off by planting Julia Samoylova on top of a mountain. It only gets weirder from there. Stay tuned!