Portugal and the Big Five took to the stage today for their second run-throughs.
Here are your Eurovision words of the day: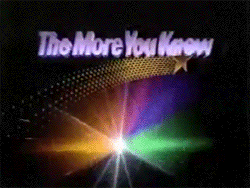 Are there two more relaxed performers at this year's Eurovision than Cláudia Pascoal and Isaura? Portugal are here to play genial host and Cláudia and Isaura are here to simply sing their ethereal song with no pressure on their shoulders.
SuRie has been a delight to follow in the lead up to Eurovision and just seems to be a lovely human being. United Kingdom have her standing in front of a tunnel of angular halogen tubes. It reminds us of a 1980s-era EPCOT Center live show. But she looks and sounds great, so we wish we liked "Storm" more.
Alfred & Amaia are insufferably adorable, so Spain just lets them get on stage and flirt with each other for three minutes. Grandmothers everywhere will be charmed.
No LED screen? No problem! Germany brought their own. Seems like a bit of a crutch to us. It's not like "You Let Me Walk Alone" has vague, cryptic lyrics and it's also not like Michael Schulte doesn't have perfect English diction. Germany are over-gilding the lily.
Both France and Italy have songs with messages this year, so it's interesting to contrast how the two countries stage them. France took Madame Monsieur's straightforward national final staging and expanded it. They make full use of the stage, including the catwalk and the bridges. Emilie and Jean-Karl are clad in Jean Paul Gaultier outfits that evoke their black turtleneck look while still adding a bit of Grand Prix grandeur. They have some audience engagement at the end. Their song is elegant, and it looks like they will be able to get their point across.
One of the concerns we have had about Italy's "Non Mi Avete Fatto Niente" was whether they would be able to effectively convey the song's message to an audience that mostly doesn't speak Italian. Italy's solution is to overlay selected lyrics on screen while Ermal Meta and Fabrizio Moro sing on stage. Unfortunately, they are painting themselves into a corner. They show a lot of lyrics in multiple languages in order to make sure Eurovision's full audience gets it. The effect adds up to subtitling rather than underscoring an important point. It feels like they are hitting us on the head with a message hammer.
After the rehearsals, each of the Big Five acts drew for their halves in the Final. (Portugal previously drew the eighth slot.) Italy is the only country that drew the second half. Before you read too much into that, keep in mind that three of the last five Eurovision winners drew the first half. It's really anyone's game.