Germany has finished no better than 25th in four of the last five Eurovision Song Contests. Sensing that their national selection process was no longer doing them any favors (Michael Schulte's 4th place finish in 2018 notwithstanding), they opted for an internal selection this year and decided to get hip with the kids by serving up a nightclub banger.
We're in our late 40s, so we're not sure we got the terminology right. This is the type of song they'd play in a nightclub, right? When the kids want to dance? And stalk a hot girl they've never met before?
Ben Dolic is a singer from Slovenia who was the runner-up on the eighth season of The Voice of Germany. He was in the band D Base, which participated in EMA 2016 with  "Spet živ." His song "Violent Thing" was penned by a slew of songwriters, including Symphonix International's Borislav Milanov.
So let's start with the title. If we're reading this right, "Violent Thing" is meant to be a compliment about the object of affection's dancing. Unfortunately, all that does is make us imagine Nomi Malone in Showgirls.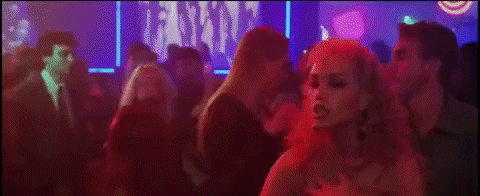 While we appreciate Germany's change in direction at Eurovision, we're kind of struggling to get into this one. The disco trappings of the production strip out any levels to "Violent Thing," leaving Ben no way to build the song. It gets monotonous.
The acoustic version Ben performed during Unser Lied für Rotterdam gives us a bit of hope. He showed how he can sell "Violent Thing" and bring it home. Unfortunately, this may mean he needs to scream over an overproduced orchestration to get his point across. Here's hoping he can pull it off.