We need a hero! We're holding out for a hero til the end of the night of the Grand Prix Final! She's got to be strong and she's got to be Dutch and Greek and she's got to be fresh from today's pop charts!
(We also need to hone our skills as lyricists.)
Stefania Liberakakis is a Dutch-Greek singer who represented The Netherlands in the 2016 Junior Eurovision Song Contest as part of the group Kisses. In addition to her music career, she has acted on the Dutch series Brugklas and voice-acted in the Dutch dubs of the movies Wonder Park and Doolittle. We hope she's also available to voice Haley Dunphy in the Dutch dub of Modern Family too.
Her song "SUPERG!RL" was composed by Dimitris Kontopoulos (who also co-wrote this year's entry from Moldova), Sharon Vaughn (who also co-wrote this year's entries from Moldova and Estonia), and the songwriting collective Arcade (who had nothing to do with last year's entry from The Netherlands)
"SUPERG!RL" is a blast, chock full of infectious melodies and interesting flourishes. The orchestration is very Just Dance. Even though the popular Ubisoft video game draws from current singles on pop charts in each year, they will obviously be biased towards certain melodies and rhythms that lend themselves towards cute animated videos and easy choreography. "SUPERG!RL" fits right in and we'd love to see it on the 2021 edition.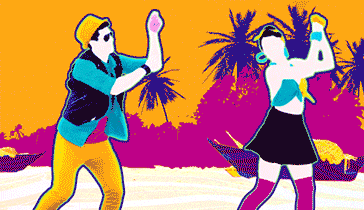 We have high hopes for Stefania and "SUPERG!RL." There is a lot of potential here for a fun, vibrant performance. With any luck, she and her team can pull out all the stops and give us a VMA-worthy staging that can make "SUPERG!RL" pop live. Granted, it's been a few years since Greece has given us a truly inspired full-on Greece staging, but if there is any year to regain that form, this is that year.